2017 Dodge Overview
If you are looking to buy a buy a new vehicle, you should consider the 2017 Dodge vehicles at Larson Chrysler Jeep Dodge & Ram. Dodge vehicles have been around for decades, and they have been proven time and again to be exceptionally durable and reliable. The 2017 Dodge vehicles are also in a league of their own where performance is concerned. They boast some of the most powerful engines in the industry. The 2017 Dodge vehicles are also technologically advanced and well equipped. This 2017 Dodge Overview offers some information about them.


"2017 Dodge vehicles are also in a league of their own where performance is concerned. "
Practical Utility of 2017 Dodge Models

You should also check out the 2017 Dodge Journey. The 2017 Dodge Journey is an impressive midsize crossover SUV that is practical, versatile, and well-equipped. While most other similar-sized SUVs accommodate up to five passengers, the 2017 Dodge Journey ca accommodate up to seven passengers. Therefore, the 2017 Journey is great for large families. This SUV also offers plenty of space for luggage and other forms of cargo. It offers 39.61 cubic feet of cargo space at the back in the five-passenger models, and there is still considerable cargo space at the back in the seven-passenger models. For more cargo space, you can fold down the 2nd and 3rd-row seats. Doing so can give you up to 67.6 cubic feet of cargo space.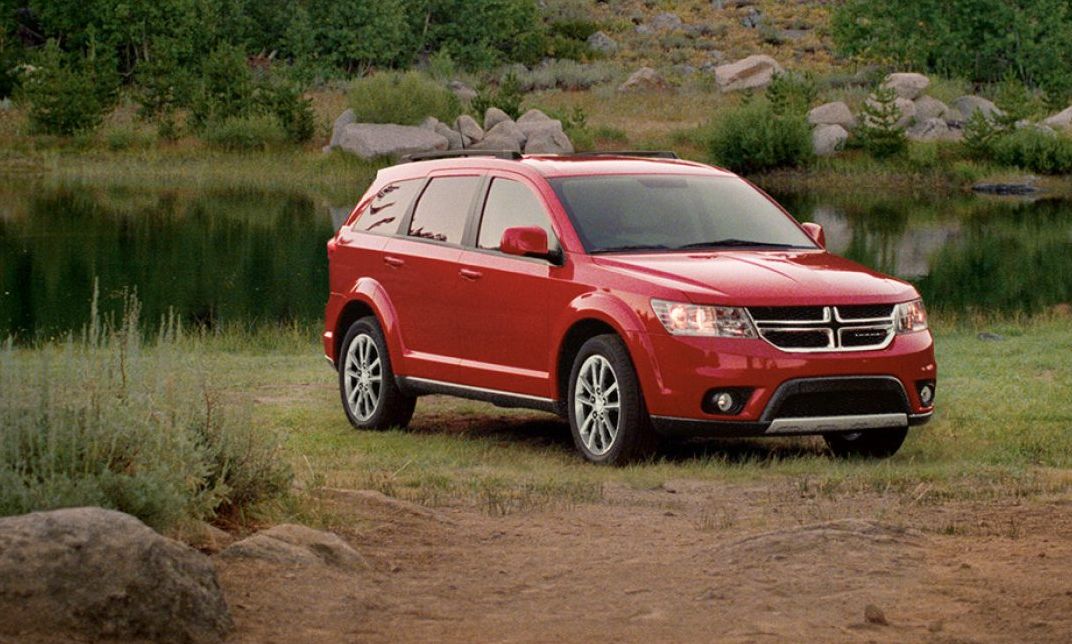 2017 Dodge vehicles provide unprecedented performance features from muscle cars to SUV models.
Powerful Performance Overview of 2017 Dodge Models

You are sure to love Dodge's mighty muscle cars – the 2017 Dodge Charger and the 2017 Dodge Challenger. Both of them assure you of exhilarating driving experiences. The large 2017 Dodge Charger boasts an exterior that can make any driving enthusiast salivate. Its LED daytime running lamps that wrap around the headlights make it stand out on the road, and its double power bulge hood and side door scallops also give it a truly aggressive look. The 2017 Dodge Charger is also lauded for its impressive tech features, one of them being an available, full-color seven-inch driver information digital cluster display that looks awesome when it lights up. The 2017 Dodge Charger also offers a very roomy cabin thanks to its large size. It offers abundant headroom and legroom in both rows.|


The retro-styled 2017 Dodge Challenger, on the other hand, borrows styling cues from the Dodge Challengers of the 1960s but it blends them tastefully with modern, awe-inspiring styling details. The 2017 Challenger also comes equipped with many desirable features, one of them being a standard dual-zone automatic climate control system that offers two different temperature zones for the driver and the front passenger.


The 2017 Dodge Charger and the 2017 Dodge Challenger also offer similar incredibly powerful engines. The engines include a 300hp 3.6 liter Pentastar® V6 engine, a 370hp 5.7 liter HEMI® V8 engine, a 485hp 6.4 liter HEMI® V8 engine, and a 707-horsepower supercharged 6.2 liter HEMI® SRT® Hellcat V8 engine.


2017 Dodge Luxury and Precision

The 2017 Dodge Viper sports coupe is another top-tier high-performance car that you ought to try out within this 2017 Dodge Overview. The stunning, two-seater 2017 Viper has a commanding presence on the road. It is crouched low like a wild cat that is poised to strike, and it also features a wide stance, muscular arches, broad shoulders, large 18-inch/19-inch alloy wheels, and a race-inspired side exhaust.

Like a true sports car, the 2017 Dodge Viper offers sharp and precise handling thanks to its sport-tuned steering system and its high-performance suspension system that features either aluminum-bodied Bilstein® dampers or Bilstein DampTronic® Select shock absorbers. Powering the 2017 Dodge Viper is a monstrous 8.4 liter all-aluminum V10 engine that generates 645-horsepower and 600 lb-ft of torque.



Utility Overview of 2017 Dodge SUVs

The 2017 Dodge Durango is a midsize three-row crossover SUV that offers truck-like capability. This large SUV straddles the thin line between midsize SUVs and full-size SUVs, in that it is slightly bigger than most midsize SUVs but slightly smaller than most full-size SUVs. Therefore, it offers a unique size package that may be just right for you.

This SUV is also quite capable. When equipped with its available 360hp 5.7 liter HEMI® V8 engine, this SUV can tow up to 7,400 pounds. The 2017 Dodge Durango also comes equipped with a standard trailer sway control system that helps you to maintain control of any attached trailer. When this system detects trailer sway, it applies brakes and reduces engine torque automatically, helping the driver to regain control of the trailer. The 2017 Dodge Durango also offers a roomy, seven-passenger SUV that stylishly designed and well-equipped.


Versatile Design of 2017 Dodge Models

The durable and dependable 2017 Dodge Grand Caravan minivan is also worth considering if you have a large family or if you tend to carry more than five people at a time. This minivan boasts an astounding total interior volume of 163.5 cubic feet. This translates to 40.7 inches, 37.1 inches, and 37.7 inches of legroom in the 1st, 2nd, and 3rd rows respectively. There is also adult-friendly headroom throughout the cabin.

The 2017 Dodge Grand Caravan is also quite versatile. It features an impressive Stow 'n Go® seating and storage system that enables the second and third-row seats to fold down into the floor of the minivan with just the pull of a lever. Thanks to this system, the 2017 Dodge Grand Caravan can offer up to 140.3 cubic feet of cargo space.

We at Larson Chrysler Jeep Dodge & Ram welcome you to come and see all these 2017 Dodge vehicles. Our authorized representatives will give you a more comprehensive 2017 Dodge Overview when you come. We are located at 2001 N. Meridian Ave., Puyallup, WA, 98371, and you can also call us at 888-749-5251.


© Copyright Content Motive, 2017.
All Rights Reserved. | Written by Content Motive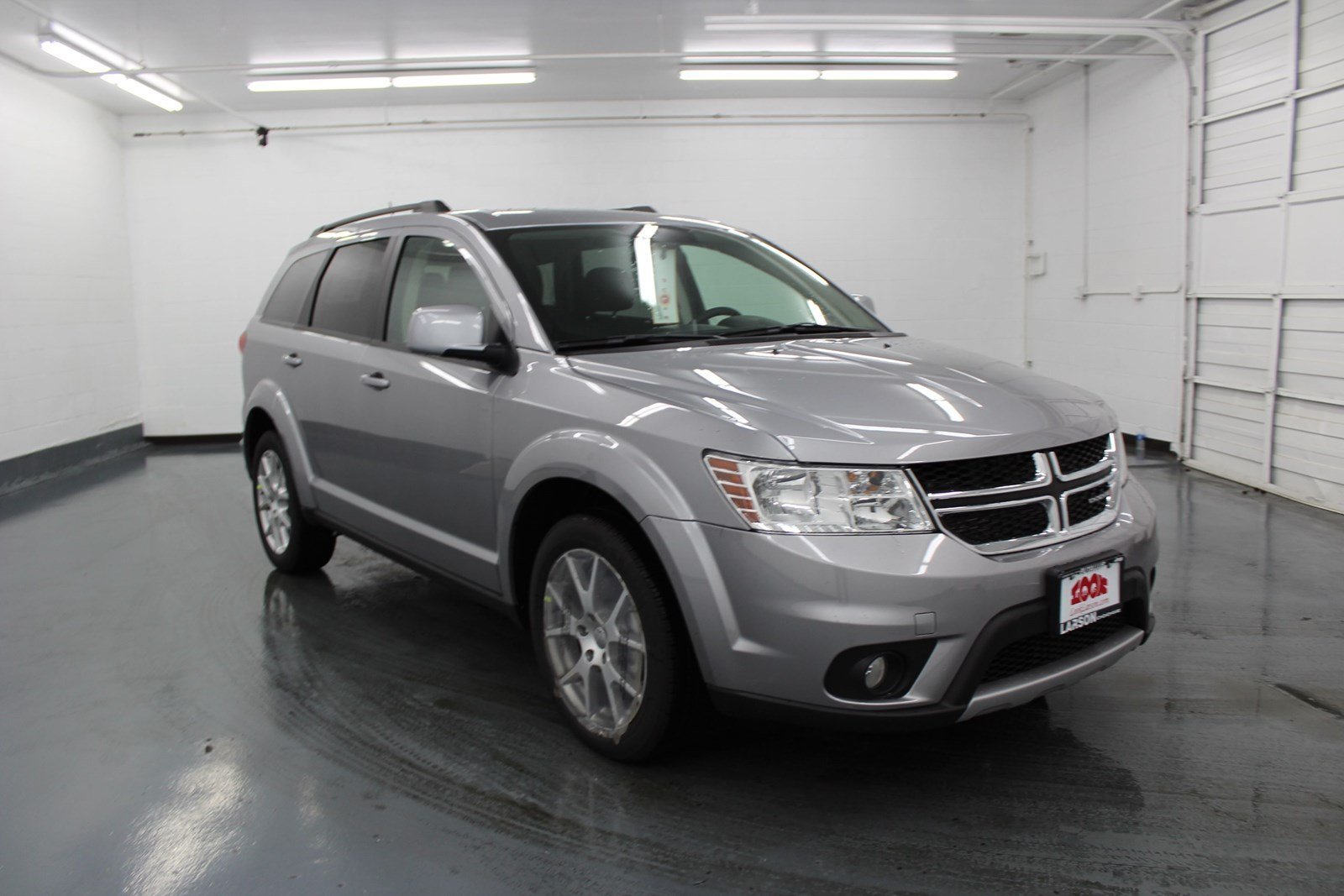 2017 Dodge models like the Journey are designed with outdoor performance in mind.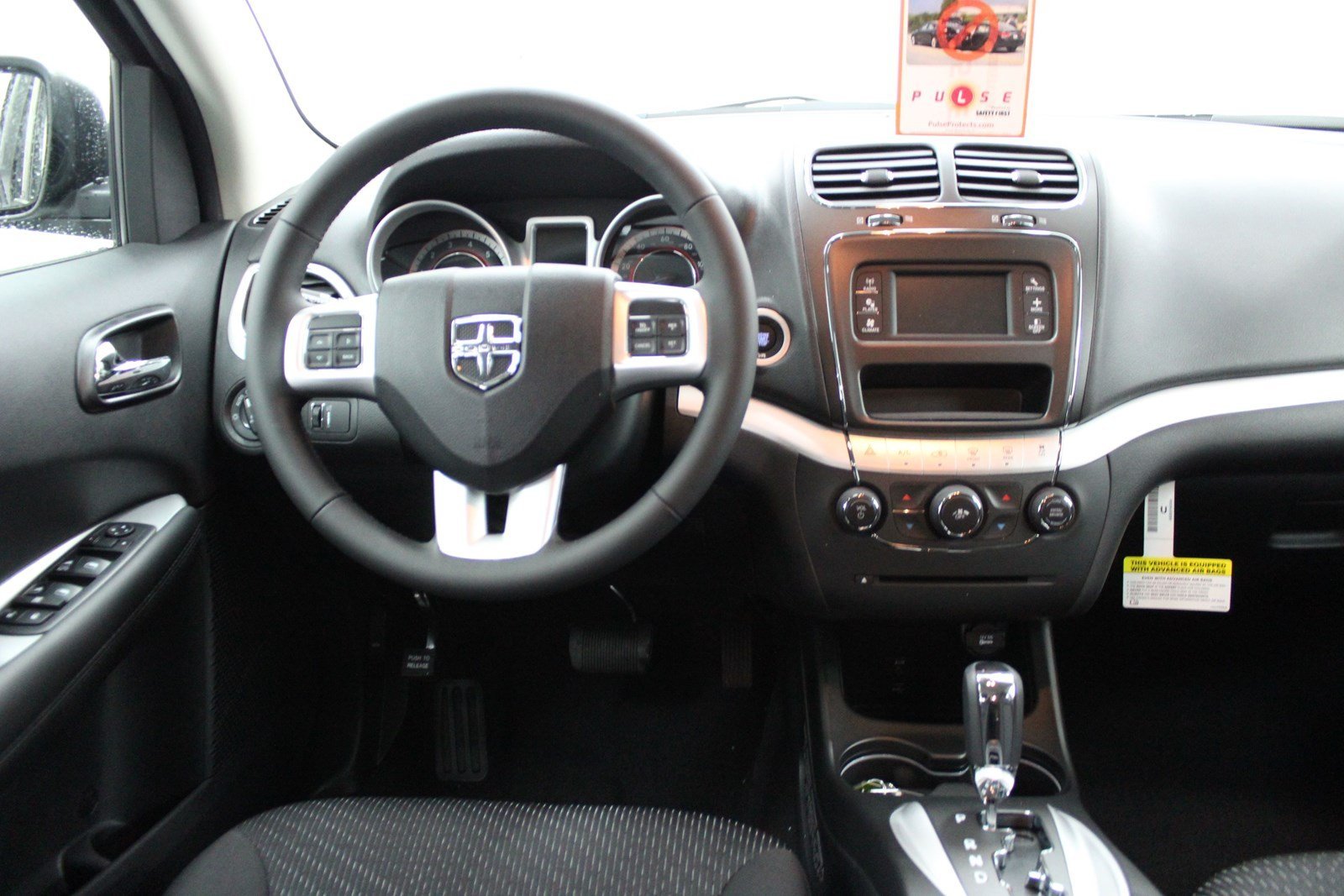 Keep your attention on the road with easy-to-use driving technologies in every 2017 Dodge.