2016 Ram ProMaster Cutaway Overview
Larson Dodge is proud to present the 2016 Ram Promaster Cutaway van because we're sure that it will be the answer that many businesses if they're searching for an upfit ready van. The Ram Promaster van series has years of high quality Ram engineering backing it up and we think you'll agree that it can handle you or your company's needs with ease once you give it the tools it needs to get the job done. Come see us for a 2016 Ram ProMaster Cutaway Overview.


Engine: 3.6L V6
Horsepower: 280 hp
Torque: 295 lb-ft
Transmission: automatic
Towing: 5,100 lbs
2016 Ram ProMaster Cutaway Versatility

The 2016 Ram ProMaster series has been engineered as a highly adaptable and versatile model line that can address the needs of your business with little effort on your part. If you have a design in mind or have upfit equipment ready to go then the 2016 ProMaster Cutaway van will be able to get your hardware on the move in a timely manner. Ram has equipped the ProMaster Cutaway vans with easy to secure upfit points that make power distribution easy while also letting you bolt your equipment securely without having to make your own adjustments. That way you can spend less time setting up for you equipment needs and get things on the move quickly. Depending on the choices you make you can expect the 2016 Ram ProMaster Cutaway to be ready and able to handle heavy duty payloads without complaint. With proper setup you can even manage payloads up to 4,420 lbs which should be more than enough to handle your day to day hauling needs with a cutaway van design.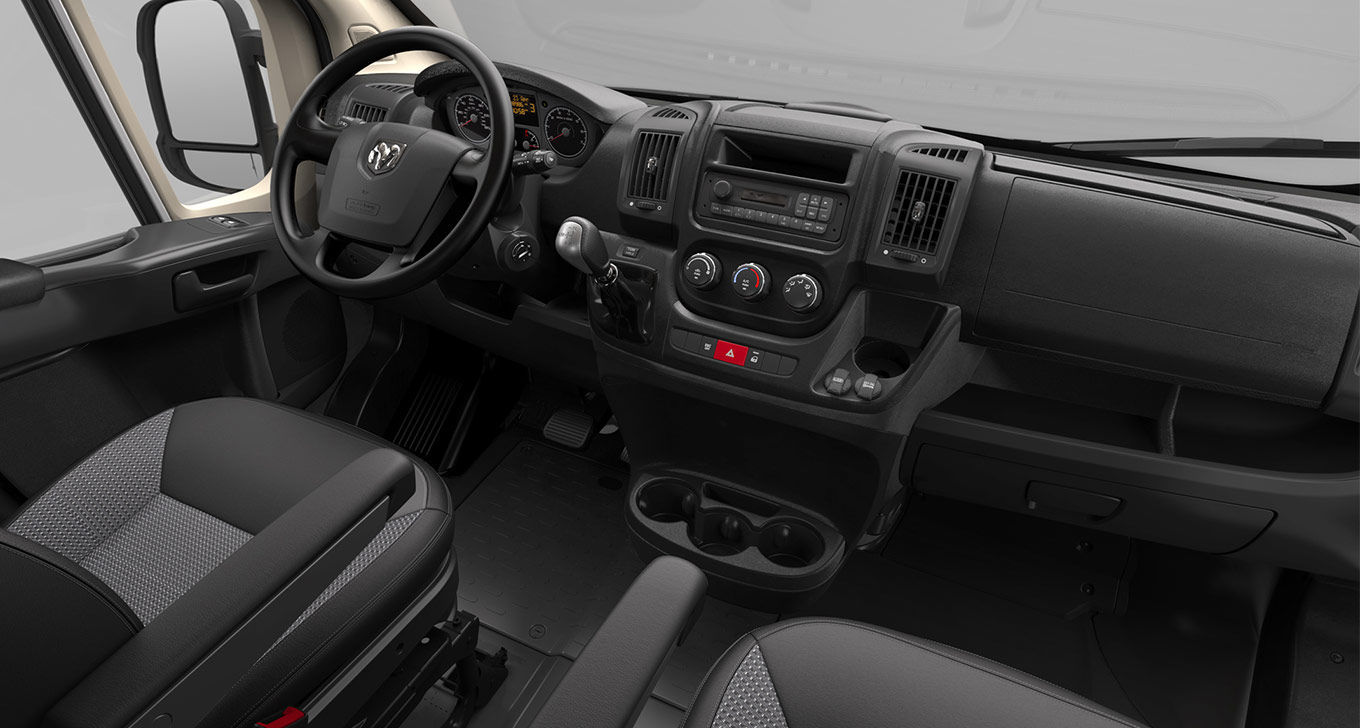 Features of the 2016 Ram ProMaster Cutaway.
Inside the 2016 Ram ProMaster Cutaway in Puyallup

Maintenance is even made simpler up front for repairs with the 2016 ProMaster's three-piece front fascia design. If your ProMaster gets a few dings and you need to replace parts up front you'll be able to do so with little issue and get it back to work. You and your drivers will be able to enjoy a comfortable and relaxing driving experience inside the 2016 Ram ProMaster Cutaway which can also help make long work days easier to handle. Drivers will be able to enjoy options like heated seats and steering wheels along with wear and tear resistant upholstery selections which helps extend the life of the ProMaster's interior.

If you opt for a manual transmission the shifter will be in reach of the driver from its location left center dash, that way the center area is open and available for cargo or specialized equipment. You can even opt for features like the in dash information display systems which can also provide a rear view camera setup. With the in dash information display driver and passenger can make hands free phone calls to stay in touch while on the move, get live traffic and weather conditions and even get GPS navigation assistance. With additional equipment your crew can use the Uconnect in dash screen as part of their mobile office setup as well.


2016 Ram ProMaster Cutaway Powertrain

Under the hood of the 2016 ProMaster Cutaway van is a selection of engines that are purpose built to give you the power you need to stay on the move. The front-wheel drive 2016 Ram ProMaster can feature engines like the 3.6L Pentastar VVT V6 engine which is gas fueled and able to deliver efficiency and power wherever you need it. The engine itself has been designed for long term usage with low noise output and long oil change intervals. With an expected range of 10,000 miles between oil changes you can count of the 3.6L V6 to be road ready everyday instead of in the shop every few weeks. You can also select engines like the 3L EcoDiesel I4 engine which is able to provide plenty of towing and payload capacity. With the fuel efficient diesel engine powering your ProMaster Cutaway you'll be able to tow an exceptional 5,100 lbs of weight. This gives the ProMaster Cutaway vans the power to they need in order to truly be work ready fleet vehicles. If you thought that the 10,000 miles between oil changes was impressive then the 3L EcoDiesel will push your expectations even further with its estimated 18,500 oil change range capabilities.

To get help figuring out the right setup and features for you or your businesses needs with the 2016 Ram ProMaster Cutaway van please give us a call here at Larson Dodge. We'll be more than happy to assist you on your search and give you the information you need if you call 888-749-5251. See us today for a personalized 2016 Ram ProMaster Cutaway Overview.


© Copyright Content Motive, 2016.
All Rights Reserved. | Dealer content marketing by Content Motive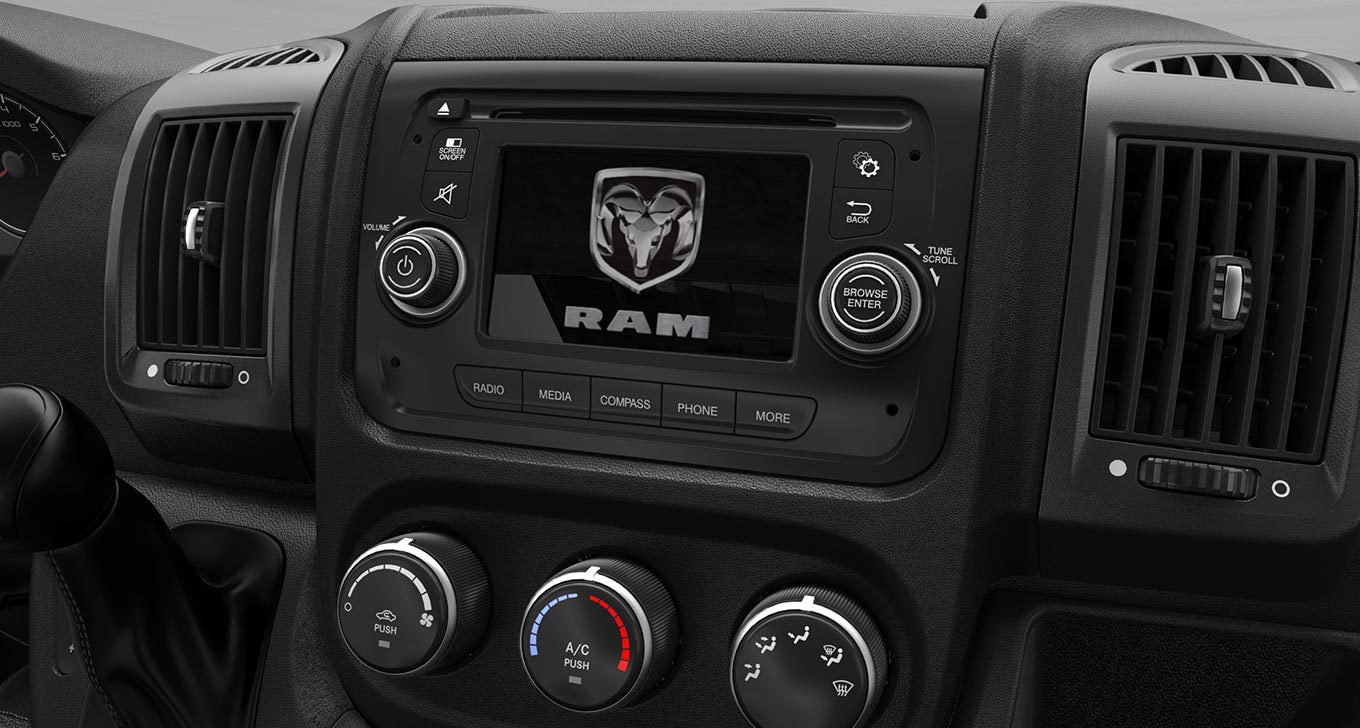 Comforts inside the 2016 Ram ProMaster Cutaway.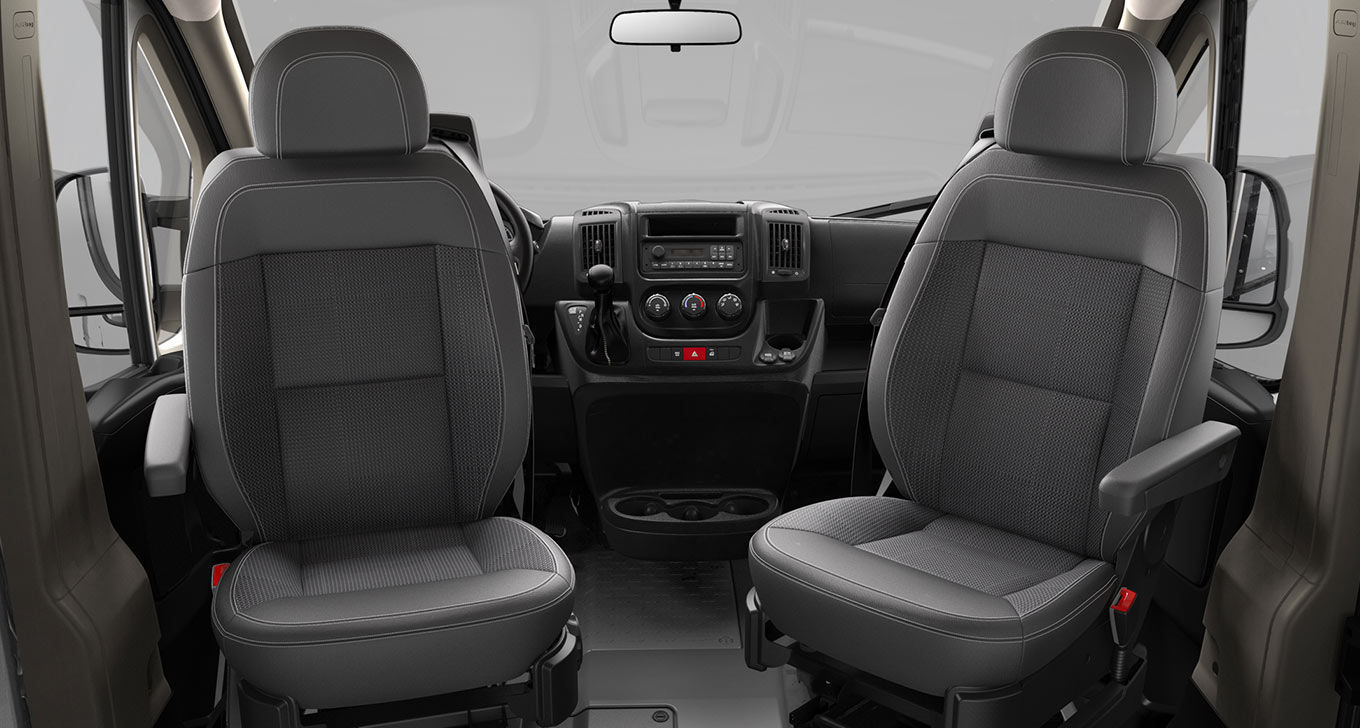 Your test drive of the 2016 Ram ProMaster Cutaway awaits.