2016 Ram Chassis Cab Overview
The 2016 Ram Chassis Cab is the ideal vehicle for businesses in need of a tough and road ready chassis vehicle that can fit any role you need it to. With its iconic Ram look and bare rear mounting area you'll be able to give your fleet the power it needs with the help of the 2016 Ram Chassis Cab. For years the engineers at Ram have worked to give their Ram truck line everything it needs in order to get jobs finished and you'll find that design focus at work with the 2016 Chassis Cab edition. See us today for a 2016 Ram Chassis Cab Overview.


Engine: 6.4L V8
Horsepower: 370 hp
Torque: 429 lb-ft
Transmission: automatic
Payload: 12,480 lbs
2016 Ram Chassis Cab Equipment

The 2016 Ram Chassis Cab is ready and able to take the equipment setup you need and make it mobile with little maintenance time and setup. The rear-frame is composed of high-strength steel which has been purposefully designed to be easy to mount your upfit equipment, even power has been fitted in a way that your upfit will be able to secure directly to the frame without adjustment. If you're upfit equipment is also in need of extra power then 2016 Ram Chassis Cab is more than able to handle it thanks to the available dual alternator system which can provide 440 amps for you to make use of if paired with a 6.7L Cummins Turbo Diesel I6 engine. That way you can count on your 2016 Chassis Cab to give you the power your upfit needs in order to get the job done smoothly. Depending on the model of Chassis Cab you choose you can also enjoy the benefits of some of the best GCWR available with 2016 truck choices.



Hook it up and get towing in the 2016 Ram Chassis Cab.
Towing with the 2016 Ram Chassis Cab in Puyallup

Not only does the 2016 Ram Chassis Cab offer some of the best GCWR available but it also offer an impressive towing ability that surpasses many trucks on the market. When outfitted with a 6.7L Cummins Turbo Diesel I6 engine you can expect towing capacity to reach up to 29,600 lbs with a payload capacity of 11,790 lbs of weight. This means you can haul or two most anything you or your crews can throw at the 2016 Chassis Cab. With the 6.7L diesel in command you can look forward to an impressive 750 lb-ft of torque to utilize as well which should give your drivers the power they need to get moving. Each edition of the 2016 Ram Chassis Cab is home to electronic stability control systems as well which are there to work hand in hand with drivers so that they can keep in control of their cargo or towed weight. The ESC system combines the efforts of the trailer sway controls, hill start assist, rain brake support and traction controls to help fine tune the 2016 Chassis Cab's power on the fly.


2016 Ram Chassis Cab Capabilities

Drivers who get behind the wheel of the 2016 Ram Chassis Cab will be met with comfortable and wear and tear resistance materials throughout the vehicle that are easy to clean and stain resistant. They'll even be able to utilize features like power adjustable seating, heated seats, rear view cameras, GPS navigation and more if you choose to outfit your Chassis Cab with these options. You and your crew will also be able to use additional storage spaces within some models of the Chassis Cab to stow away equipment and specialized tools so that they stay out sight when the truck is left alone. Depending on the package you choose you can even provide extra seating space for additional passengers and have the rear seats equipped with 40/20/40 split folding abilities. That way if the need arises for extra interior cargo space you can get it set up easily and quickly.

We realize that the choices can seem endless when you're working on setting up a customized version of the 2016 Ram Chassis Cab, that's why we invite you to give us a call at 888-749-5251 and setup an appointment. With a face to face meeting we'll be able to go over the details and figure out what choices work best for your needs and help you get the best deal possible when it comes time to purchase your Chassis Cab here at Larson Dodge. We look forward to providing you with a personalized 2016 Ram Chassis Cab Overview.


© Copyright Content Motive, 2016.
All Rights Reserved. | Written by Content Motive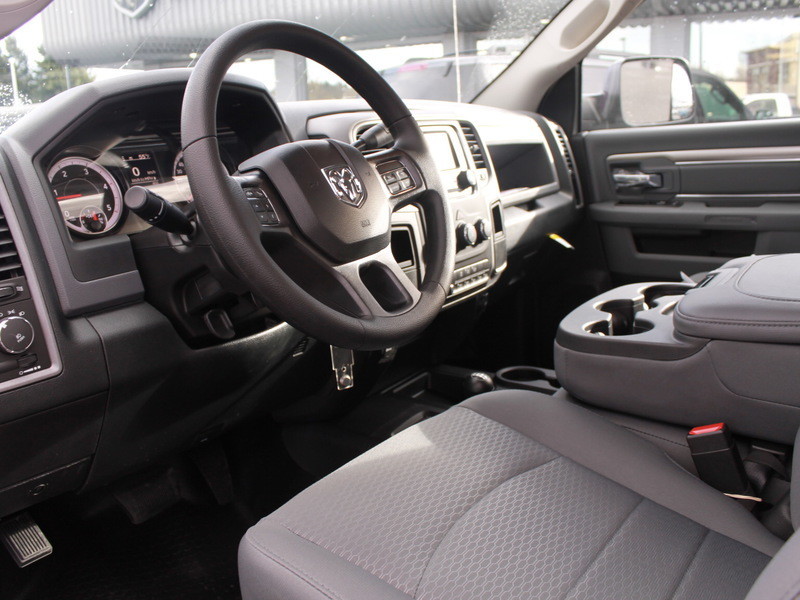 Inside the 2016 Ram Chassis Cab.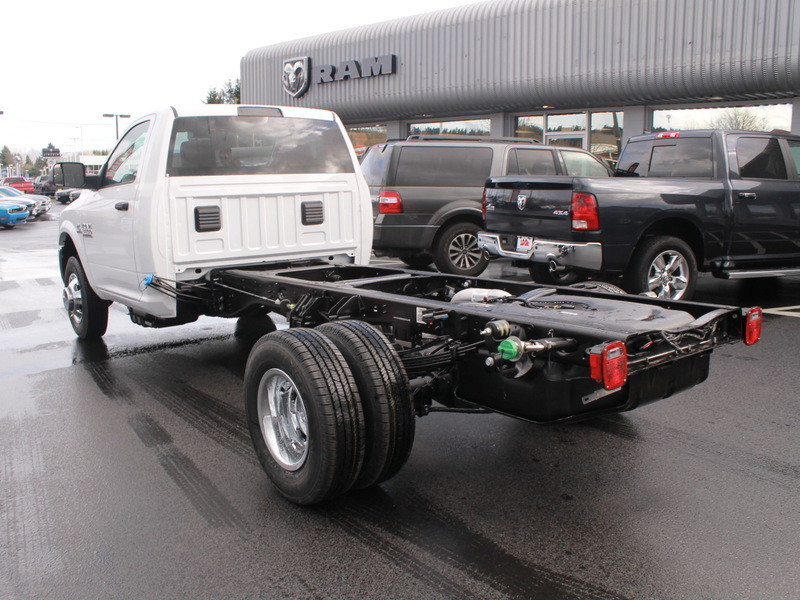 Come see us today to experience the 2016 Ram Chassis Cab for yourself.