2016 Jeep Patriot Overview
Jeep is a word that evokes a strong sense of traditional and classic quality. Sports utility vehicles dominate our highways and byways across the land but few are as affordable as the 2016 Jeep Patriot. Add the approachable price to Jeep's long standing reputation for exceptional off-road ability and you are presented with the ideal vehicle that will deliver the bang and boom for your hard earned dollars. Larson Chrysler Jeep Dodge Ram is your trusted source in western Washington to explore all the Jeep Patriot has to offer. By getting a complete 2016 Jeep Patriot Overview, you will know exactly what this vehicle can accomplish.


Engine: 2.0L 4-cylinder
Horsepower: 158 hp
Torque: 141 lb-ft
Transmission: automatic
Fuel Economy: 23/30 mpg
2016 Jeep Patriot Trims

The 2016 Jeep Patriot is a comfortable five-passenger compact crossover with an approachable price, a desirable factor in these challenging economic times. Plenty of value is packed into the two trim offerings and the Patriot is one of the few remaining sports utility vehicles to offer the sense of control that comes along with standard manual transmission. The Jeep Patriot trim models are known by the names Sport and Latitude. Enhancement packages present a wealth of possibilities for customization to your precise needs and desires for each trim and there are plenty of standards included from the get go. There is a High Altitude Edition package available for the Latitude and an appealing appearance-minded package called the Sport SE as a remarkable sub-trim for the Sport edition of the Jeep Patriot.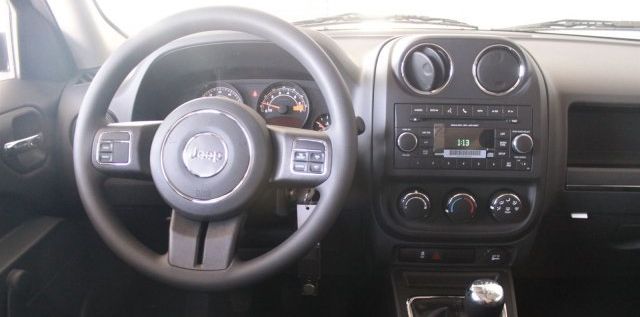 Behind the wheel of a 2016 Jeep Patriot.
2016 Jeep Patriot Equipment

Traditional and attractive exterior utility features like roof rails and foglights are standard equipment on the Patriot Sport and the Patriot Latitude incorporates all the equipment that comes with the Sport and steps it up several rungs with extra interior benefits like cozy heated seats and a leather-wrapped steering wheel with integrated audio controls. Traveling tunes will sound great with the optional Premium Sound Group package that is an option for the Patriot Latitude. This grouping features nine Boston Acoustics speakers, including two that flip down from the tailgate to enhance the mood and ambiance of the gathering around a picnic or a campfire.

Classic and rugged, there's that special something about a Jeep. The 2016 Jeep Patriot possesses a wonderful combination of traits one hopes to find in a compact crossover SUV. Traditional toughness and high tech creature comforts are yours for the taking with outstanding control and handling in inclement weather and treacherous road conditions common in our corner of the country. The Jeep Patriot is equipped with standard Bluetooth and satellite radio to dial up the soundtrack for your journey and has the capacity to tow 2000 pounds of recreational toys for extra fun and adventure in the great outdoors. Peace of mind is provided by standard safety equipment like traction and stability control with anti-lock brakes that include front discs and rear drums. Your safety is further ensured with front side airbags and full-length side curtain airbags.


Powertrain of the 2016 Jeep Patriot in Puyallup

Powerful options are yours with the 2016 Jeep Patriot. The base engine is a 2.0-liter four-cylinder that generates 158 horsepower and 141 lb-ft of torque and front-wheel drive powers the wheels. You have the option of leveling up to a 2.4-liter four-cylinder engine rated at 172 hp and 165 lb-ft of torque with front wheel drive versions of the Patriot. Five-speed manual transmission is the Jeep Patriot standard and there is an optional automatic for the 2.0-liter Patriot that is equipped with CVT. The 2.4-liter engine is available with a six-speed conventional automatic. Fuel efficiency is rated at 24 mpg for the 2.0-liter engine with CVT and the manual transmission delivers 26 mpg combined. The 2.4-liter Patriot with front wheel drive and the six-speed automatic yields 23 mpg. Opt for the five-speed and you'll be rewarded a couple of extra miles with 25 mpg combined.

We're excited to introduce you to all the 2016 Jeep Patriot has to offer so please visit us at Larson Chrysler Jeep Dodge Ram. You can easily get a full 2016 Jeep Patriot Overview once you stop in. Our customer service is second to none and we look forward to earning your business. You'll find us at 2001 N Meridian Avenue in Puyallup, Washington or you can contact us at 888-749-5251.


© Copyright Content Motive, 2016.
All Rights Reserved. | Automotive content by Content Motive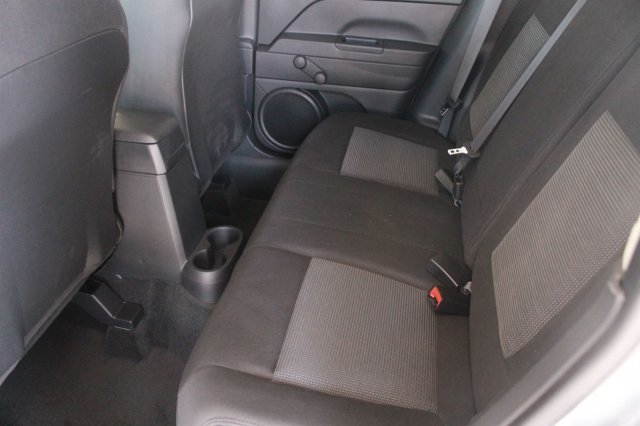 Passengers in the 2016 Jeep Patriot will have plenty to be excited about.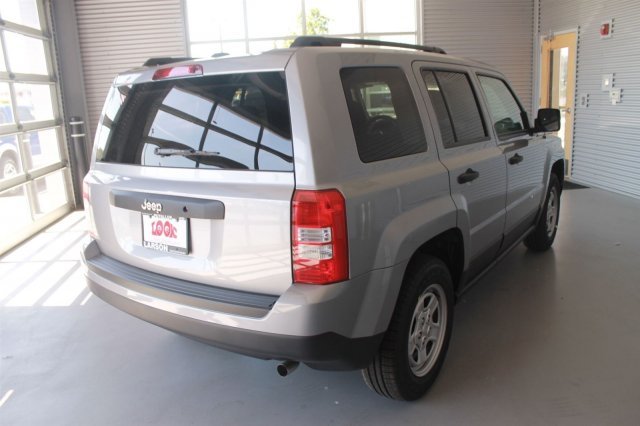 Stop by today to test drive a 2016 Jeep Patriot for yourself.