2016 Dodge Grand Caravan Overview
Finding a modern day van that can handle you and your families needs can be troublesome which is why we'd like to show you the 2016 Dodge Grand Caravan here at Larson Dodge. From the moment you get behind the wheel you'll see why families both large and small are turning to the comfortable and reliably built 2016 Grand Caravan. From the ground up the Grand Caravan has been given the attention it deserves to help make it a unique addition to the 2016 Ram vehicle lineup. With its specialized powered door designs and ample interior space we're confident that you'll be able to haul both passengers and cargo with ease if you choose to drive home a 2016 Dodge Grand Caravan. See us today for a 2016 Dodge Grand Caravan Overview.


Engine: 3.6L V6
Horsepower: 283 hp
Torque: 260 lb-ft
Transmission: automatic
Fuel Economy: 17/25 mpg
Spacious 2016 Grand Caravan

Finding a vehicle that can mold to suit your needs on a whim can be difficult with more common compact styled vans and sedans but the 2016 Dodge Grand Caravan is able to adapt to your demands within moments. Thanks to its stow and go seating design you can push extra seats out of the way and fold them flat against the base of the floorboard. This easy to use system not only helps open up your rear cargo area for additional space but it even grants you an impressive 143 cubic feet of cargo space to utilize. That way you can get your cargo loaded and on the move with relative ease. If loading and unloading is a concern you can also count on the easy to use dual side panel doors which slide away to give you a wide range of interior access. Even if you have a fully seated rear space you can also call the stow and go seating storage area for extra storage space, up to 12 cubic feet of it for you to enjoy.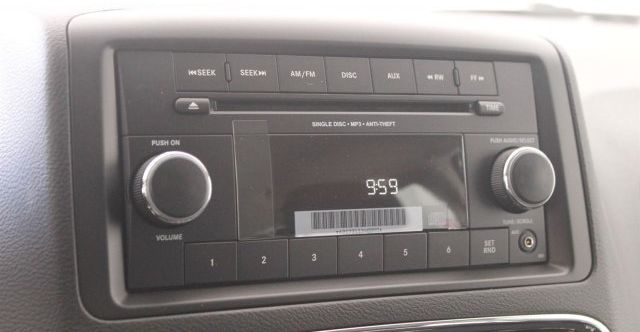 Plenty of tech inside the 2016 Dodge Grand Caravan.
Technology Inside a 2016 Dodge Grand Caravan

The Dodge Grand Caravan has been loaded with some of the latest entertainment and comfort focused technology features of the market for 2016. You'll find that the 2016 Grand Caravan has ample choices in regards to the options you can choose to outfit it with ride enhancing systems like rear facing DVD and Blu-ray players with LCD screens. You can even opt for extras like the wireless headphone system for this rear facing entertainment device so that you can enjoy the comforts of the road without having to listen to your kids favorite songs for the entire journey.

Inside you'll also find options for multiple USB ports for device charging, an HDMI port for the LCD displays and even a remote control for ease of use. Up front you'll also be able to check out the available Uconnect touch screen display system which is set mid-dash inside the 2016 Grand Caravan. The Uconnect system helps you with up to date weather and traffic information and with proper setup it can also assist you with GPS navigation and hands free phone calls. If you're also looking to fine tune your driving experience, you can enjoy the EVIC information display in the instrument panel. This electronic vehicle information center provides you with a steady readout of data like temperatures, compass direction and even tire pressure.


Family-Friendly Dodge Grand Caravan in Puyallup

When you get behind the wheel of the 2016 Dodge Grand Caravan you'll be at the helm of one of the safest vehicle on the road for 2016. The engineers at Dodge have filled the Grand Caravan to the brim with plenty of safety tech for you and your passengers to rely on. You'll find the interior is protected by seven distinct airbags which are ready to deploy instantly to protect you and your passengers. The frame itself is constructed from high-strength steel so that impacts are lessened on occupants during a crash and even the engine and rear zones have been designed to crumple and absorb damage forces to help lower their impact on passengers as well. You can even enjoy the benefits of the sensor system which can help you detect moving vehicles behind you and alert you to vehicles in your blind spot. These same sensors help you reverse into parking spaces by giving you a live reading of close by obstacles so that you can adjust on the fly. If you equip your Grand Caravan with the park view rear back up camera you'll even be able to have a first hand view of the rear as you reverse.

To find out more about what the 2016 Dodge Grand Caravan has to offer you and your passengers please stop by and see us in person here at Larson Dodge. We'll be happy to help you find your next vehicle and assist you as you customize your selection. Just give us a call at 888-749-5251 and we'll get you scheduled for an appointment. We look forward to providing you with a personalized 2016 Dodge Grand Caravan Overview.


© Copyright Content Motive, 2016.
All Rights Reserved. | Quality dealer content by Content Motive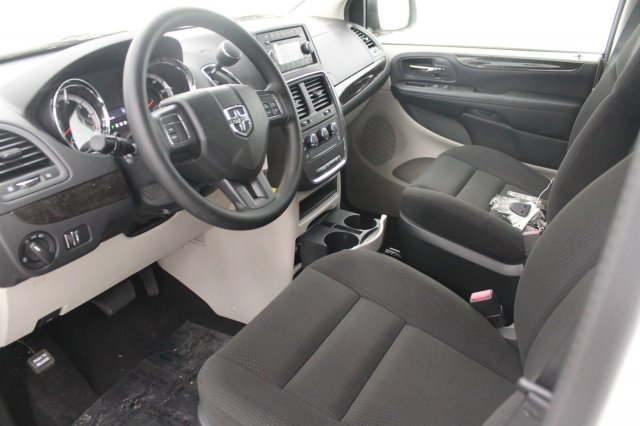 Test drive a 2016 Dodge Grand Caravan today!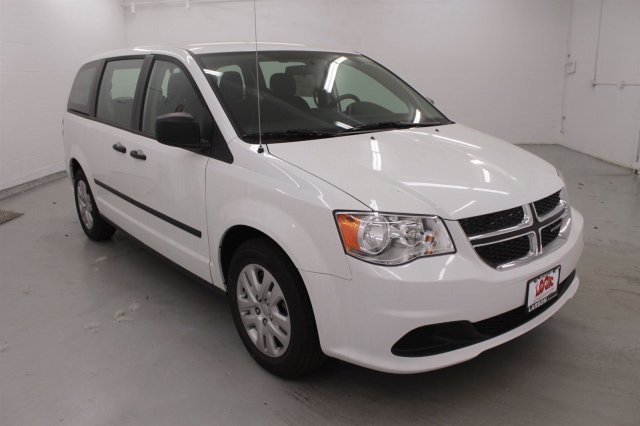 The 2016 Dodge Grand Caravan is stylish inside and out.