2016 Dodge Durango Overview
If you're in the market for a reliable and flexible SUV with the capabilities to get you, your passengers and cargo on the move comfortable and with ease then we invite you to take a look at the 2016 Dodge Durango. We're confident that if you come see the 2016 Durango here at Larson Dodge that you'll see that with its impressive array of cutting edge tech, comfortable amenities and powerful engine choices that the 2016 Durango is the go to choice for your next SUV purchase. See us for a 2016 Dodge Durango Overview.


Engine: 3.6L V6
Horsepower: 293 hp
Torque: 260 lb-ft
Transmission: automatic
Fuel Economy: 23 mpg
Technology of the 2016 Dodge Durango

Both inside and out of the 2016 Dodge Durango you'll find plenty of the latest technology available for you to choose from. Depending on your package choice many features may come as standard or optional but you'll always find that the engineers at Dodge have loaded even standard versions of the Durango with tech and upgrades other SUVs don't offer. Up front you'll find tech like the Uconnect in dash touch screen support system which helps you with GPS navigation, hands free phone calls, weather alerts and traffic updates. You can even connect mobile devices via Bluetooth to set up your own custom music selections using the Uconnect system. In the back seats your passengers can make use of the dual-screen Blu-Ray and DVD entertainment system to play movies and even game systems with proper setup. When you're not using these screens you can fold them down to keep them from getting damaged as well. The instrumentation panel itself is customizable with its fully digital display system. You'll be able to customize your view so that you get the information you deem most valuable.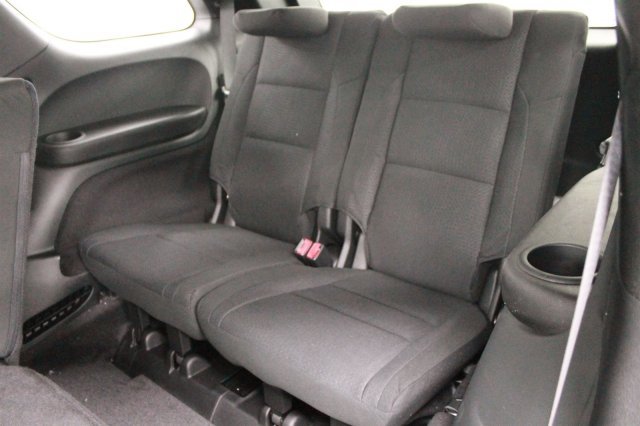 Plenty of legroom for passengers aboard the 2016 Dodge Durango.
Spacious 2016 Dodge Durango

If space and comfort are part of your shopping criteria then the 2016 Durango has plenty of both to offer new buyers. Between the fold flat front passenger seat, the 60/40 fold down second row and 50/50 3rd row split folding seats you can get up to 84.5 cubic feet of cargo space inside the 2016 Dodge Durango. That much available space is more than enough for your cargo needs while still leaving you room to spare for extra items. You can also expect plenty of space for you and your passengers with seating for up to seven people and with over 50 different seating configurations so you can maximize their comfort. As for the seating and upholstery itself you'll find soft touch surfaces and high quality upholstery adorning much of the interior of the 2016 Durango. The seats themselves feature the standard plus cloth seats or you can choose to add Nappa leather-trimmed upholstery to your seats instead.

Under the hood of the 2016 Dodge Durango are a set of engines that have been hand crafted to offer drivers a fun to drive and powerful experience. Not only will you be able to get you and your cargo on the move easily but you'll find yourself saving money at the fuel pumps thanks to their efficient design focus. You can find engines like the 3.6L Pentastar V6 ready and able to get you on the move. With the Pentastar V6 you can expect up to 295 horsepower and 260 lb-ft of torque for you to utilize. With its variable valve timing technology you can enjoy more power and torque for your use without sacrificing fuel costs and usage. With a mpg estimate of 27 on the highway you'll be able to keep driving long after other SUVs pull over for a fuel stop.



Engines of the 2016 Dodge Durango in Puyallup

You can also find some of the 2016 Durangos equipped with a 5.7L Hemi V8 engine which boasts even more in terms of power and torque for your towing and moving needs. You'll be able to put the 360 horsepower to good use as you move quickly while the available 390 lb-ft of torque helps with towed cargo. The Durango itself also features a specialized eight-speed automatic transmission which helps with smoother shifting and fine tuned controls.

To see for yourself what the 2016 Dodge Durango has to offer please stop by Larson Dodge and see it in person. We'll be happy to help you however we can so that you can see what the 2016 Durango can do for you. Just give us a call to schedule an appointment by calling 888-749-5251, that way we can personalize your visit to our dealership. We look forward to providing you with a customized 2016 Dodge Durango Overview.


© Copyright Content Motive, 2016.
All Rights Reserved. | Quality content by Content Motive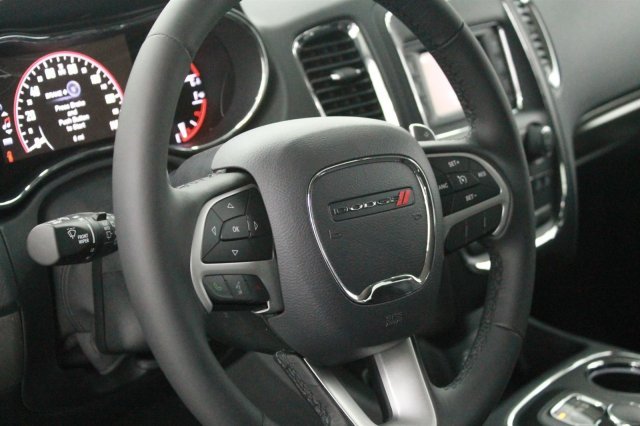 Everything a driver needs within reach behind the wheel of the 2016 Dodge Durango.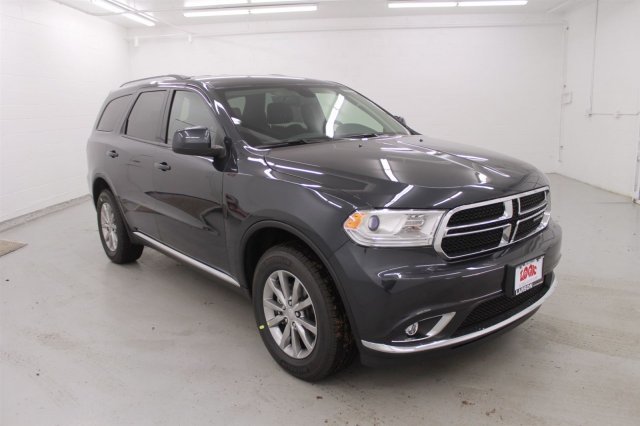 Stop by today to take the 2016 Dodge Durango for a test drive!